Alexa | alexa@openacu.net
---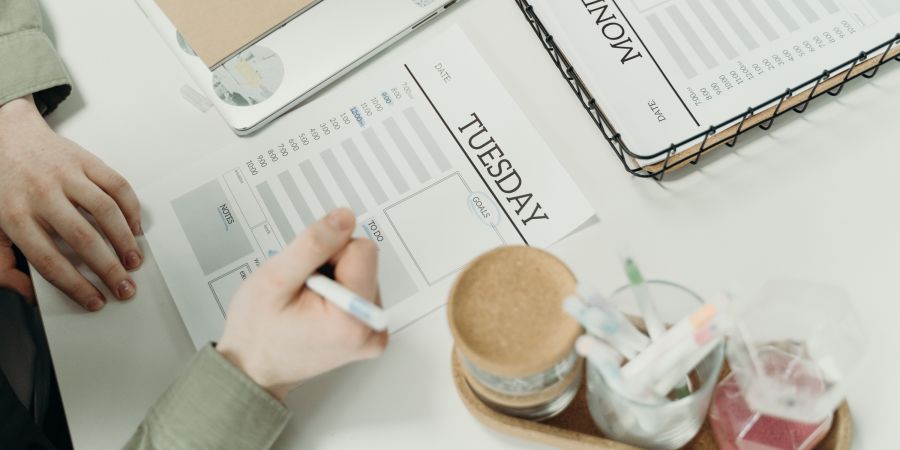 Hey acupuncturists - Alexa here, co-creator of Open ACU. I'm an acupuncturist just like you. And I want to tell you about the first scheduling system I ever used.
It was a paper notebook.
It was filled with pages of printed sheets from a simple schedule grid I'd created on Microsoft Word, with patient names and phone numbers written in pencil. I was just starting my acupuncture practice and didn't have a receptionist, so I'd leave the paper notebook open on my front desk and ask patients to schedule their follow-up appointments by writing their name in the notebook. Not exactly HIPAA compliant!
My paper notebook worked. Until my practice started to grow.
I never wanted to miss a call from a potential new patient, so when I wasn't at the office, I forwarded my office phone to my cell phone and carried that paper notebook with me everywhere I went.
One day, I realized my system was unsustainable. I was at the grocery store with my paper notebook, answering calls as I pushed my cart down the aisles, trying to run my business and buy food at the same time.
There had to be a better way.
Around the same time, one of my patients was getting frustrated. He was trying to schedule an appointment, but I didn't always catch his calls. We were in an endless loop of phone tag.
One day, when he finally did come in for an appointment, I noticed that he spent the entire treatment staring at the ceiling. He didn't look very relaxed.
"Were you able to rest?" I asked as I removed his needles.
"This appointment was way too difficult to schedule," he replied. "Why don't you have online scheduling?"
I replied that I had looked into some systems, but none really met my needs as an acupuncturist.
"I'm a developer," he said. "I'll create one for you."
And he did.
Open ACU was born…and continues to grow.
Today, that patient, Joe Smith, is my business partner. Our system, Open ACU, is used and loved by hundreds of acupuncturists and hundreds of thousands of patients. It has been thoughtfully built for acupuncturists, by acupuncturists.
We created this system to help practitioners like you.
Open ACU is more than a scheduler. It's a practice management system that includes scheduling, electronic health records (EHR), accounting and payment processing.
It's a far cry from my pencil and paper schedule notebook. And it's helped me grow my practice exponentially.
Open ACU is like an efficient, cost-effective assistant that never stops working for you. It helps you focus on what you do best: take care of your patients. And it does it all at a price that starts affordable, and STAYS affordable as your practice grows.
To learn more about Open ACU or schedule a demo, please contact us! We'd love to show you around.